Full-Stack PHP Program
PHP, Laravel, MySQL, JavaScript, HTML, and CSS
Graduated September 2017
Chloe Adams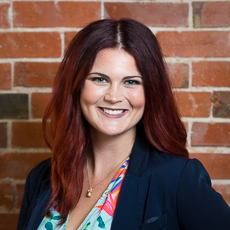 "If I must choose between righteousness and peace- I choose righteousness." - Theodore Roosevelt
Jennifer Ayala
"It always seems impossible until it's done" - Nelson Mandela
Vivian Canales
If there is no wind, row.
Alex Endacott
The obstacle is the path.
Avery Hankins
If you are lucky enough to find a way of life you love, you have to find the courage to live it.
Cody Hastings
A man that flies from his fear may find that he has only taken a shortcut to meet it.
Douglass Hooker
If a tutorial doesn't exist, write your own
David Jex
Emmanuelle Maher
Now is the envy of all of the dead.
Analyssa Martinez
I never dreamed about success. I worked for it.
David Newton
Do something today that your future self will thank you for.
Emmett Peters
A wise man opens his mouth because he has something to say, a fool because he has to say something.
Eric Pharr
If I have seen further than others, it is by building upon open-source code written by giants.
Gonzalo Rodriguez