Full-Stack Java Program
Java, Spring, MySQL, JavaScript, HTML, and CSS
Graduated October 2018
David Myers
We have done so much, with so little, that we can do anything with practically nothing at all.
Zackry Neagley
It always seems impossible until it's done. -Nelson Mandela
Tylor Pelletier
You can mass-produce hardware; you cannot mass-produce the human mind. — Michio Kaku
Don Pho
Challenges are what make life interesting and overcoming them is what makes life meaningful.
Matt Rich
Somewhere, something incredible is waiting to be known. - Sharon Begley
Justin Rihn
Your focus determines your reality. – Qui-Gon Jinn
Lisa Rodriguez
Success consists of going from failure to failure without loss of enthusiasm. – Winston Churchill
Xavier Salazar
We're just enthusiastic about what we do -Steve Jobs
Armando Sifuentes
"To climb steep hills requires slow pace at first". - William Shakespeare
Aaron Trevino
All knowledge is parallel
Justin Wayne Wilson
"Maybe other people will try to limit me but I don't limit myself." – Jim Carrey
Jillian Wysoki
"Talent is a pursued interest. Anything that you're willing to practice, you can do." ~ Bob Ross
Full-Stack Java Program
Java, Spring, MySQL, JavaScript, HTML, and CSS
Graduated May 2018
David Alexander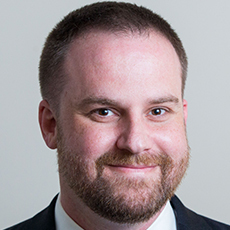 The function of good software is to make the complex appear to be simple. -Grady Booch
Chris Allen
You don't have to be great to get started, but you have to get started to be great.
Lynette Barrera
'Everything should be made as simple as possible, but not simpler.' - Albert Einstein
Alexander Bous
'Comparison Is the Thief of Joy' ~ Theodore Roosevelt ~