Full-Stack Java Program
Java, Spring, MySQL, JavaScript, HTML, and CSS
Graduated April 2019
Lexi Morgan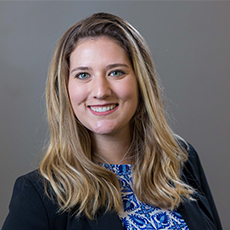 If you're passionate about something and you bring your talent, you'll be unstoppable. -Megan Smith
Karla Nunez
On the other side of fear there is greatness
Samuel Rodriguez
Design is not just what it looks like and feels like. Design is how it works. - Steve Jobs
Ron Soeum
"Don't cry because it's over, smile because it happened." ― Dr. Seuss
Dorian Wallace
Learning is not attained by chance, it must be sought for with ardor and attended to with diligence.
Full-Stack Java Program
Java, Spring, MySQL, JavaScript, HTML, and CSS
Graduated November 2018
Daniel Browning
You don't become what you want, you become what you believe. - Oprah
Chris Esquerra
Everyone loves a bad idea when it works.
Patrick Fisher
Don't give up. Not ever. Not for one single day. Be safe, if you can be. But always be amazing.
Hunter Houts
What you think, you become. What you feel, you attract. What you imagine, you create
Taylor Jimenez
You must live in the present, launch yourself on every wave, find your eternity in each moment.
Justin Luoma
"Talk is cheap. Show me the code." - Linus Torvalds
Hania Nowak
"Be brave when you are scared. Be humble when you are victorious." ― Michelle Moschetti
Wilfredo Pacheco
The important thing is not to stop questioning. Curiosity has its own reason for existing.
Alois Renggli
Don't find fault, find a remedy. - Henry Ford
Brittany Russell
Every man dies not every man really lives - William Wallace
Tamisha Rutledge
Just because something works doesn't mean it can't be improved - Princess Shuri
Ryan Schmid
"Do what you can, with what you have, where you are." —Theodore Roosevelt
Ryan Stewart
The question isn't who is going to let me, it's who is going to stop me." -Ayn Rand