Full-Stack PHP Program
PHP, Laravel, MySQL, JavaScript, HTML, and CSS
Graduated June 2016
Marcus Mondragon
If the wind will not serve, take to the oars.
Bobbie O'Connor
Never give up, never surrender.
Natalie Ortiz
I love finding bugs and fixing them!
Karina Palomino
I have not failed. I've just found 10,000 ways that won't work. - Thomas Edison
undefined undefined
Jerod West
Nicolette Williams
Do or do not. There is no try. —Yoda
Full-Stack PHP Program
PHP, Laravel, MySQL, JavaScript, HTML, and CSS
Graduated May 2016
Joseph Acevedo
"They don't think it be like it is, but it do" - Oscar Gamble
Gregory Bickham
"Start where you are. Use what you have. Do what you can." - Arthur Ashe
Michael Burney
Truly a one of a kind asset
Gabriel Campbell
Sometimes it is the people no one can imagine anything of who do the things no one can imagine
Ricardo De Los Santos
PHP is the Tim Duncan of programming languages
Stan Holzendorf
He who rests grows rusty. - German Proverb
Tomas Leffew
Jim Lochhead
20-year communications veteran transitioning to web development
Anna Morton
you miss 100% of the console.log()'s you don't make
Richard Rapstine
"In my walks, every man I meet is my superior in some way, and in that I learn from him." - Emerson
Dan Riley
There are more things in heaven and earth,..., than are dreamt of in your philosphy. -Shakespeare
CJ Sampson
Having the concept of a 'Gumption Trap' makes it easier to tackle - Brandon Beidel
George Sowers
The reward of a thing done well is to have done it. -Ralph Waldo Emerson
Nicholas Vrzalik
Front-End Program
JavaScript, AngularJS, Wordpress, HTML, and CSS
Graduated March 2016
Luke Antonelli
Ryan Baker
Let's build amazing things!
David Betancourt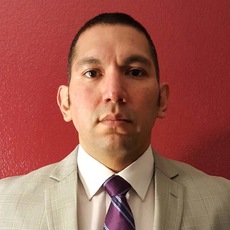 "I will find a way, or make one." -Hannibal
Holly Bryant
Faith is taking the first step even when you can't see the whole staircase. - MLK Jr.
Boris Cornejo
"The purpose of life is to contribute in some way to making things better." ― Robert F. Kennedy
Francisco Diaz
Google is like the father I never had -Me
Kendrick Gardner
Wisdom is an unlikely consequence of ignorance. Never. Stop. Learning.
Chris Harman
Working for something you love is called passion
Brian Hoffman
Great strategy alone won't win a game; the win comes from basic blocking and tackling.- Naveen Jain
Raymond Kim
Keith Massa
If you think you can do a thing or think you can't do a thing, you're right. - Henry Ford
Kate Reigelman
She Believed She Could, So She Did!
Kevin Standifer
"The dictionary is the only place you'll find success before work." --Vince Lombardi
Allan Tito