Hector Treviño
Hector Treviño
Graduated November 2016
""Modal Master""
Social
Hired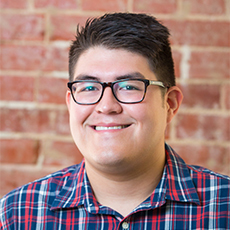 Phone: 210-415-6874
Description of my final project
Project Hub is a way for small businesses to connect with developers in our area. Users can find projects or developers that fit their needs/skills.
Why should someone hire you?
Nothing beats setting a goal and achieving it! Aside from learning all the languages taught at codeup they showed us how important working in a team is. I look forward to my next team experience.
Complete the following sentence: "With programming, I am most passionate about _____________"
With Programming, I am most passionate about the freedom to create.
Work Location Desired
San Antonio, TX
Please give us three words that describe your best professional qualities.
Patient, Proactive, Punctual
What three words describe the role where you'll do best?
Team environment